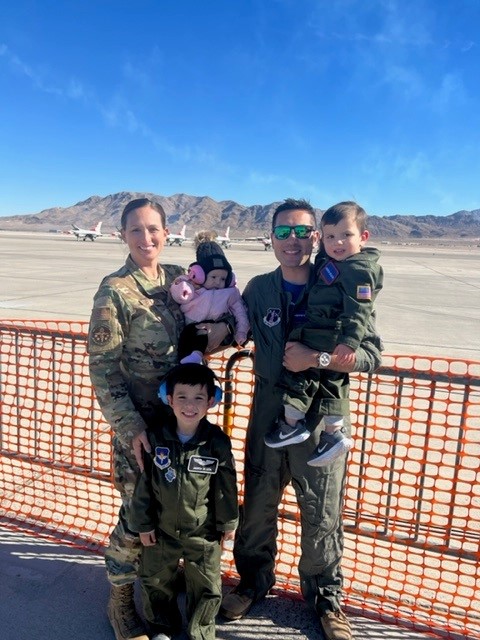 Major Emily De León, DSc, MPAS, PA-C, is the General Surgery Flight Commander and a Fellowship
trained Surgery PA currently stationed at Nellis Air Force Base in Las Vegas, Nevada. She graduated from
the U.S. Air Force Academy with a Bachelor of Science Degree in Behavioral Sciences (psychology).
During her Air Force career, she has been stationed at 8 bases from coast to coast and has deployed
twice. One of her most memorable assignments was when she was stationed at the Pentagon working
with Wounded Warriors, which ultimately inspired her to pursue medicine and become a PA. She
attended the military's PA school (IPAP) and graduated with second Bachelor and Master's Degree in
Physician Assistant Studies. She completed her Doctorate of Science Degree in Physician Assistant
Studies at Baylor University as well as her Surgical PA Fellowship at San Antonio Military Medical Center
in San Antonio, Texas. Prior to becoming a Surgical PA, she was a Primary Care Manager in family
medicine for 3 years.
While in PA school, she met her husband Andrew and they have three beautiful children, Mason, Jaxson,
& Charlotte and one rescue German Shephard named Ranger. In her spare time, she enjoys traveling,
cooking, and spending time with her family. She enjoys teaching and is a preceptor for PA students in
the IPAP program as well as family medicine residents and medical students during their surgery clinical
rotations at Nellis AFB.
Learn More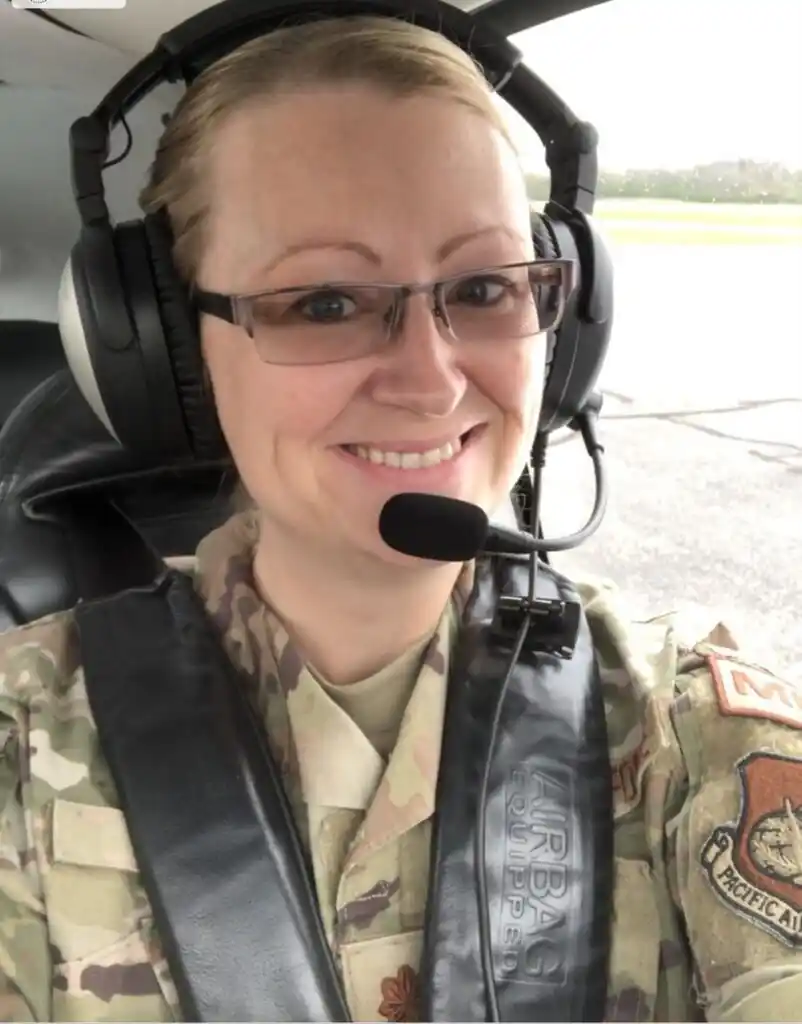 Sims is an Aeromedical PA assigned to the Yokota AB Flight Medicine Clinic, Japan as the Flight & Operational Medicine Element Chief and Medical Director of the WESTPAC Military Entrance Processing Station. Her duties include Mishap Response, Field Response, Occupational Health, and food safety inspections. In addition to direct patient care she has direct oversight of the Wing readiness, Periodic Health, population disease tracing programs. She enjoys a busy seminar schedule, particularly with the base Professional Development Center, finding great personal fulfillment through mentoring others. Furthermore, she was Director of Activities at Large for SAFPA 2018-2019 and has held numerous positions with various non profit organizations over the years. She brings a decade of PA experience and is off to a new adventure at DHA come summer 2022 as the BSC Force Management Fellow.
Learn More