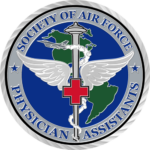 Shelby Moderow
Junior DAL of Communications
Biography
My name is Shelby Moderow, and I am currently stationed at Hill
AFB, UT where I work in the WOMC clinic. I joined the Air
Force in 2013 when I enlisted as an Aerospace Medical
Technician. I served in the North Dakota Air National Guard for
seven years while attaining my undergraduate degree. I also
worked as the Chief Medical Scribe at Altru ER for 2 years while
I applied to Physician Assistant School. I was accepted and began
at Rocky Mountain College in Billings, MT. I was grateful that
during my rotations, I traveled somewhere new every 6 weeks
across Montana, Utah, North Dakota, and Minnesota. During PA
school I was the president of my class and helped my class
navigate school during COVID. We engaged in the community as
safely as we could promoting good health, welfare, and education about the PA career field. I had
a recruiter reach out to me who recommended the HPSP scholarship. I applied and was one of
ten people to receive the scholarship in that cycle. Throughout my time in PA school, I was
fortunate enough to be awarded the PA Student of The Year which was a selection made among
my faculty. I graduated PA school in August of 2022, and have been working at Hill AFB since
September 2022. I recently finished OTS and graduated with the honor of distinguished
graduate. My family lives in North Dakota and have all served in the USAF. My sister Skyler is
currently an AD dentist at GFAFB and is a mother to my 10 month old niece Anya. In my spare
time, I love to read, write, play piano, paint, play percussion, sing, hike, and spend time with my
lovely friends and boyfriend.
Education
Associates Degree in Allied Health Sciences, Community College of the Air Force, 2018
Bachelors of Science in Biology/Pre-Health Emphasis, minor in Chemistry, University of
North Dakota, 2018
Masters in Physician Assistant Studies, Rocky Mountain College, 2022
Assignments
North Dakota Air National Guard, 119th MDG, 2013-2020, NCOIC Infection Control –
EMT Program Director – BLS Instructor
Hill AFB, UT, 2022 – Present – WOMC PCM – Lead CMA